On February 3rd, 2018, Asha London and the Microsoft Reactor in London (microsoftreactor) and Khaitan Legal Associates (khaitanlegal) organised an Edtech Hackathon to bring together the best brains in the UK to help create solutions to solve youth unemployment in India. The challenges of employment in India, particularly for youth, is a huge and growing challenge.
Given these challenges, a sense of urgency is developing to solve these problems and the Asha London EdTech Hackathon aimed to bring together professionals from multiple disciplines (tech, policy, international development, economics, education) to create innovative solutions to tackle the problems of youth upskilling and job matching, where people are unaware of the work opportunities in their local area and elsewhere.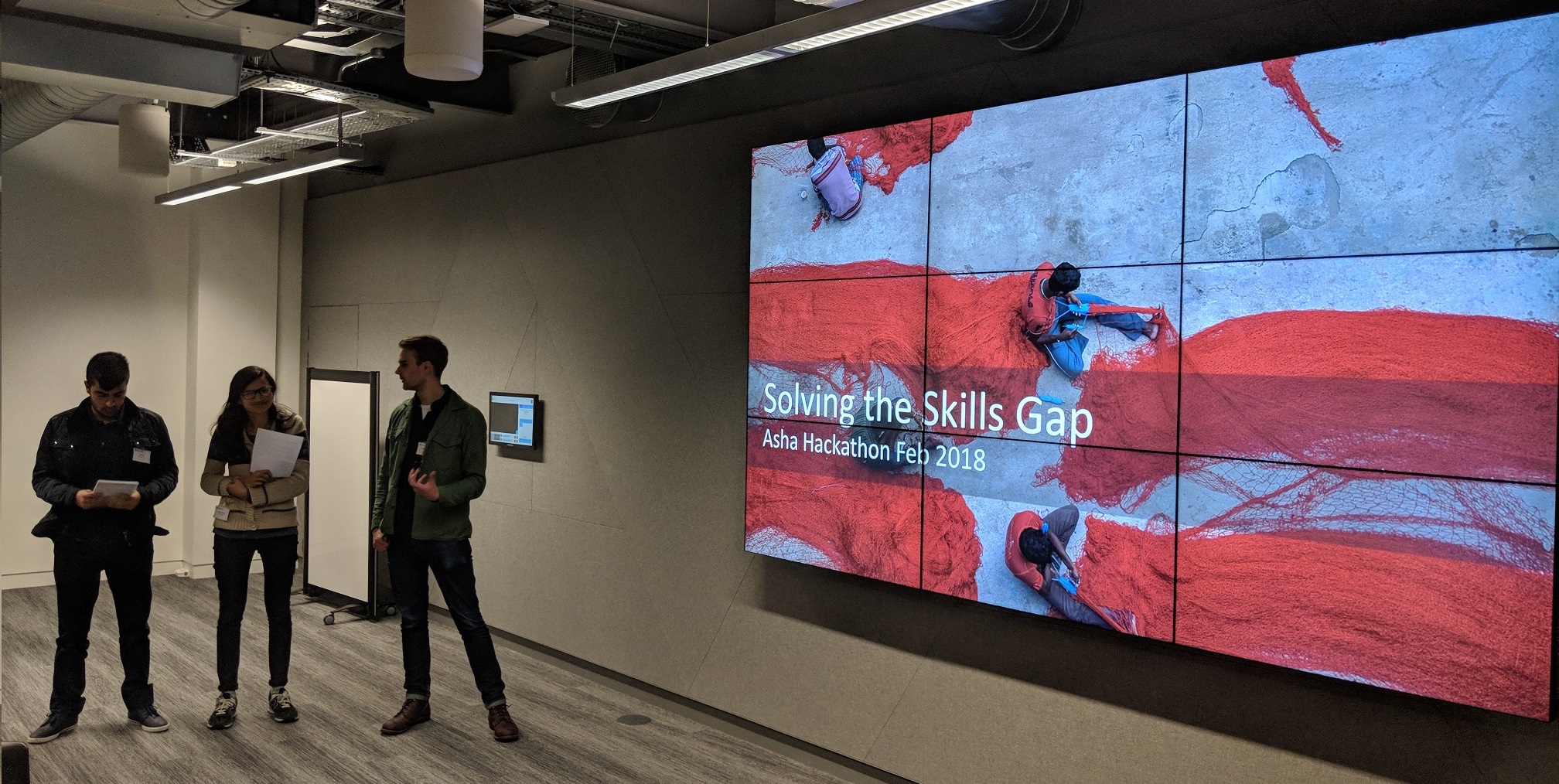 Nearly 20 hackers were present on the day and they self-assembled into five teams that created plans for a wide variety of solutions including providing technological solutions to help teachers and trainers to teach numeracy and language skills in more efficient and effective ways; an interactive platform that could utilise Alexa and Google Home technology in the learning setting to facilitate learning; directly helping youth gain skills that local employers are looking for; and creating a mentoring network to help young entrepreneurs start their own businesses.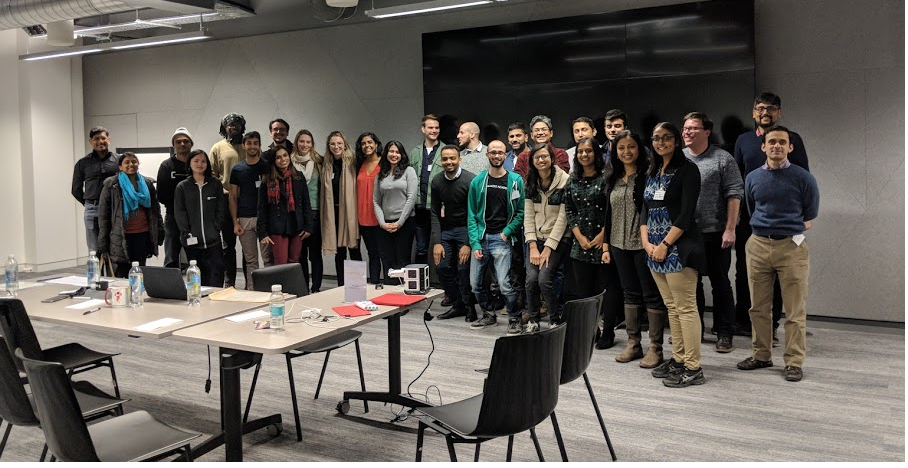 The prize went to the team that developed the idea of creating a mentoring network for young entrepreneurs. The team comprising of a professional working at Ernst and Young and two MBA students at the University of Oxford, will work with the Asha London team to utilise the generous $5000 prize donated by Sakate Khaitan of Khaitan Legal Associates to pilot their idea in India.
India's core labour force (currently ~430 million) is growing 1.5% annually;
6-8 million young workers added to labour force each year for the next decade;
India's working age population estimated to be 28% of global working population by 2020;
and 48% of Indian employers face a talent shortfall.